2020 Best 1000W HPS Double Ended Grow Lights Fixture
Product Detail
Datasheet
Accessories
Product Tags
Double Ended Grow Light Fixture has finally arrived! Meticulously researched and designed, the Complete Fixture was created to compete with the most powerful and sophisticated indoor grow lights on the market today. Boasting up to an impressive 6' x 6' primary spread and an 8' x 8' supplemental spread, the fixture is a powerhouse in any situation.
It is powered by a 120/240V electronic digital ballast that powers the 1000W Double Ended (DE) lamp. With an improved spectrum and top-notch light maintenance, this lamp also flaunts its tremendous PAR light output. Alongside the DE reflector, the complete double ended grow light fixture runs in a closed and solid state with efficient heat management.
This 1000W grow light kit setup allows the fixture to run efficiently with minimal wasted power. The dimmable ballast allows adjustments to the following
600W

750W

1000W

1150w *Super Lumens (not recommended for daily use)
The ballasts provide a wide array of options for compatible double-ended lamps.
The Double Ended Bulbs in this 1000W grow light kit is in a league of its own. These Double Ended bulbs have a slower degradation rate than single ended HID bulbs allowing them to retain 90% of their original intensity after 10,000 hours of usage. The bulbs in this 1000W grow light kit are more stable than single ended HID bulbs allowing them to push an extra 10% intensity and PAR output. They emit much more IR and UV light than single ended bulbs allowing plants to increase potency and essential oils.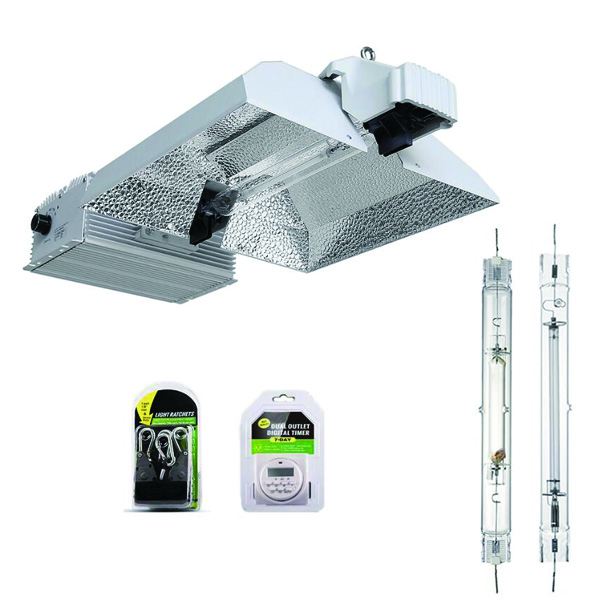 Fixure Specs:
Input Voltages: 120/240V, 240/277V, 347V, 400V, 480V

Only suitable for use with 1000 watt double ended lamps

Light maintenance after 10,000 hours >90%

Professional 1000 watt high-efficiency electronic ballast

Including high-efficiency aluminum horticultural German reflector

Micro processor controlled with electronic safety circuit.

Driver efficiency >93% and is adjustable to 600/750/1000/1150W.
This Kit Includes (everything you need to start growing)
Premium Reflector(cETLus approved)

Double Ended 1000 Watt HPS Bulb

Double Ended 1000 Watt MH Bulb

1000 Watt Electronic Dimmable Digital Ballast (cETLus approved)

Rope Ratchet (Optional)
7 Day Digital Timer (Optional)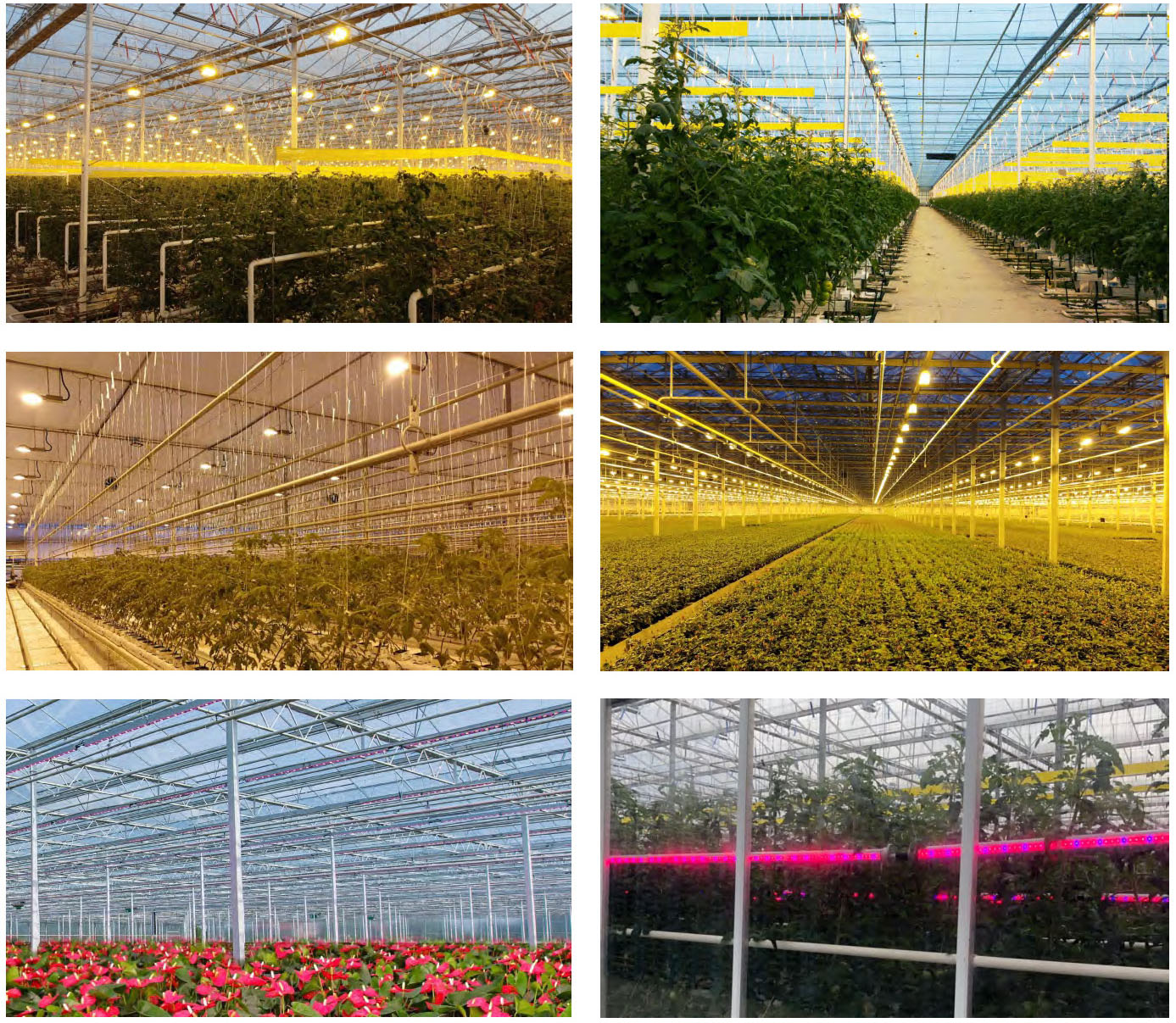 ---
---
This Kit Includes Below Accessories(everything you need to start growing)
Double Ended 1000 Watt HPS Bulb

Double Ended 1000 Watt MH Bulb

Rope Ratchet

7 Day Digital Timer