The US government has softened its tough stance toward China and announced that it will delay the implementation of the 10% tariff on some Chinese goods that will be levied next month until December 15th, while completely exempting certain tariffs on certain commodities.
The Office of the US Trade Representative (USTR) announced today that it has temporarily excluded some products from the levy on the additional tariffs on imports of approximately $300 billion from September 1. The time is postponed until December 15, including China. Manufactured mobile phones, laptops and monitors, game consoles and some clothing. As of press time, there were a number of US stocks rising in the US stock market, and Apple's gains once exceeded 5%.
USTR states that certain products will be removed from the tariff list based on "health, safety, national security and other factors" and are not subject to an additional tariff of 10%.
On May 17, USTR announced a list of products imported from China, which may impose an additional 10% tariff. This new tariff will take effect on September 1.
According to USTR data, China's total imports last year were $539.5 billion. Katheryn Russ, a professor of economics at the University of California at Davis, said that the last round of US tariffs imposed in May caused American families to lose an average of $500. The new tariffs imposed by the United States on Chinese imports will increase the cost of commonly used products and materials, and the income of US manufacturers, farmers and technology companies will be affected, which may lead to a decline in US income and the recent economy. recovery.
USTR announces that additional details and checklists related to tariffs affected by this announcement will be published as soon as possible.
It is reported that USTR has completed the hearing on the taxation of 300 billion US dollars of Chinese goods in late June. The commodity tax collection list is nearly 140 pages long and covers almost none of the previous wave of tariffs, including mobile phones ($44.6 billion), computers ($41.1 billion), clothing ($35.2 billion), and toys (255). Billions of dollars), footwear ($14.3 billion).
On the same day (August 13th), according to Xinhua News Agency, the senior officials of the China-US Comprehensive Economic Dialogue made a call. The Chinese side has made solemn representations on the issue of tariffs on Chinese exports to the United States on September 1. The two parties agreed to call again in the next two weeks.
For this news, US retailers are encouraged by the potential delay in the cost of clothing and electronics. Best Buy soared 6.47%.
The New York Times commented that this policy change was precisely when the Trump administration faced pressure from business and social groups. The business community and these organizations criticized the Sino-US trade war for continuing and damaging them.
Trump said he delayed the tariff until Christmas to avoid potential impact on holiday shopping. The annual Christmas shopping season in the United States begins on Black Friday (2019/11/22).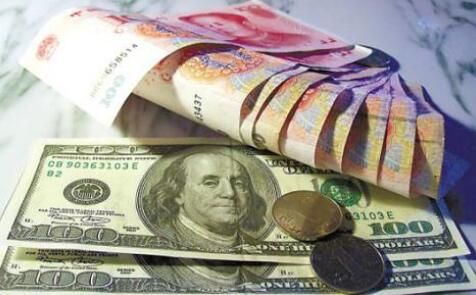 ---
Post time: Aug-19-2019